---
FREE 3-DAY SHOW!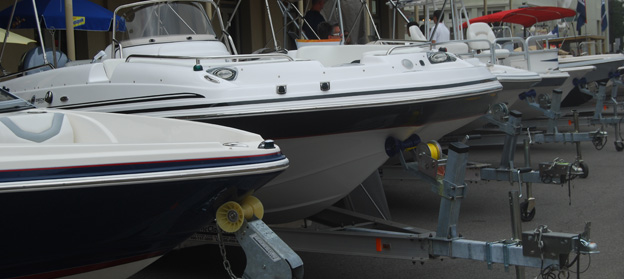 Did you go all summer without a new boat or RV? Wait no longer! The 4th annual Galveston Island Boat & RV Show returns Friday, September 26 through Sunday, September 28. Featuring boats and RV's for all skill and thrill levels there is sure to be one just PERFECT for you.
Have a product you would like to showcase at the Galveston Island Wild Texas Shrimp Festival and Boat & RV Show? Whether its deer hunting equipment, fishing accessories, outdoor clothing, rifles, knives, archery or any other outdoor gear-folks know they'll find it at the Galveston Boat & RV Show.
The 5th Annual Castaway Rods Galveston Island Wild Texas Shrimp Festival will host a 3-day FREE Boat & RV Show and Outdoor Vendors. The event will be held in the Historic Downtown Strand District. Boat and RV dealers are invited to participate as well as all outdoor product vendors.
Boat & RV Exhibitor Information 3-Day Show Vendor Application - Click Here
Three-Day Boat & RV Show
Boat & RV exhibitors of the Galveston Island Shrimp Festival will be set up for 3 days during the event- Friday, September 26 - 28, 2014. Location of displayed boats, RVs & vendors are to be lined on both sides of 24th Street, between Harborside and Strand, next to Saengerfest Park (main festival area) encouraging more foot traffic to the Boat and RV show area.
What's to be expected? …A look back at 2013
In 2013, the 4th Annual Galveston Island Shrimp Festival drew in an anticipated attendance of over 20,000 attendees.
2013 Estimated Publicity Value $3,015,568
2013 Estimated Audience 10,262,210
* as estimated by Galveston Island Convention & Visitor Bureau
Recap of 2013 Shrimp Fest By Numbers
• 60 Cook-off teams
• 11 Participating local restaurants
• 50 craft/merchandise vendors
• 240 5K run participants
• Lil' Shrimps Parade featuring 150 plus children and families
• Ron Hoover boat show featuring 13 boats with a value of $1.1 million
Where did festival attendees come from?
ZIP codes collected showed 82.2% were non-Galveston residents

Interested in being a boat and/or RV exhibitor? Click here for more information & application.