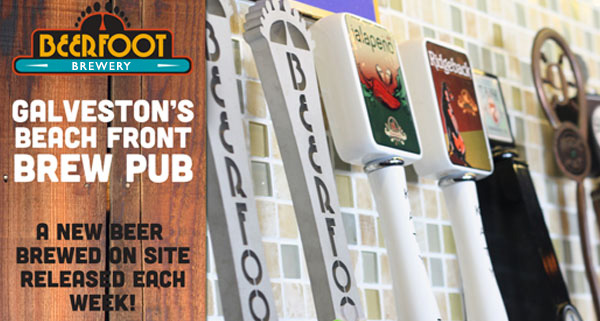 ---


BEERFOOT BEACH BAR IS OPEN!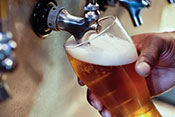 Beerfoot Beach bar is your stop for fantastic craft beers while looking out on Galveston's historic Seawall Boulevard! Combining a one-of-a-kind venue with the latest in specialty beers, Beer Foot is THE place to enjoy beers of all kinds.
Be sure to friend us on Facebook for the latest news and information!
UPCOMING SPECIALS:
• March 8 - Night Hop Black IPA
• March 14 - Irish Red
• March 20 - Tiki Wheat
• March 27 - Ol' MacHaggard's Ale


MONDAY
TUESDAY
WEDNESDAY
THURSDAY
Pint Night
$3 Texas pints
$5 Flight Night

$3 Seasonals

FRIDAY
SATURDAY
SUNDAY
DAILY
Double Beernut Points
Summer Fun in Air Conditioned Comfort!
Summer Fun in Air Conditioned Comfort!
$1 off pints and $2 domestic bottles 4 pm - 7 pm!