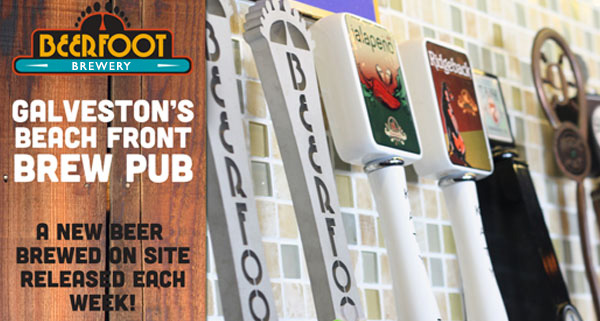 ---


BEERFOOT BREWERY IS OPEN!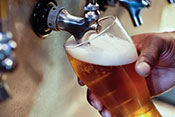 Beerfoot Brewery is your stop for fantastic craft beers while looking out on Galveston's historic Seawall Boulevard! Combining a one-of-a-kind venue with the latest in specialty beers, Beer Foot is THE place to enjoy beers of all kinds.
Be sure to friend us on Facebook for the latest news and information!
UPCOMING SPECIALS:

• August 6 - Flights & Bites with Chief Chris Lopez
• August 7 - Chai Wit
• August 14 - Steamship IPA
• August 21 - Seawall Ale
• August 22 - Beerfoot's 2nd Anniversary Party
• August 28 - Brewmasters Craft Beer Festival Releases August 29th-30th
Golden Pale (ABV: 6.0% IBU: 25)
Scotty Stout (ABV: 7.5% IBU: 60)
Beerfoot Blonde (ABV 5.5% IBU: 31)

MONDAY
TUESDAY
WEDNESDAY
THURSDAY
Jager & Fireball Specials
Texas Draft Beers $3
$5 Flight Night

Brewer of the Month
FRIDAY
SATURDAY
SUNDAY
DAILY
Double Beernut Points
Summer Fun in Air Conditioned Comfort!
Summer Fun in Air Conditioned Comfort!
$1 off pints and $2 domestic bottles 4 pm - 7 pm!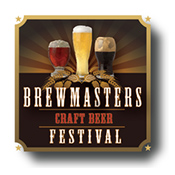 Make sure to visit us at the Brewmasters event Aug 29-30, 2014!